An in-depth analysis of Swansea City under head coach Russell Martin
Russell Martin switched MK Dons for Swansea last summer
09:28 Thursday 24th March 2022 - 12 minute read
On the face of things, 2021-22 has been Swansea City's worst season since relegation to the Championship.
Graham Potter got the Swans playing sumptuous football in 2018-19, overseeing a ninth-placed finish, before he left for Brighton. Steve Cooper then guided the club to successive top-six berths, although both concluded with Play-Off defeats to Brentford.
With that in mind, their current 16th standing looks like something of a comedown, with the South Wales club 13 points off the top-six - albeit with two games in hand - and nowhere near the play-off scramble since November.
Despite this, there is a willingness from natives to give head coach Russell Martin the opportunity to build a successful team at this level.
We assess the journey so far for the Swans gaffer and explore what may lie ahead…
Expansive style
In some quarters of the Jacks Army, there is even more faith in Martin than in Cooper, despite the latter's accomplishments.
Cooper is not an old-school tactician by any means at all, nor are his sides averse to holding onto the ball for spells, but their work in possession is done within a solid framework which meant they are not so liable to being countered on.
Martin, by contrast, prioritizes making the pitch as wide as possible with wing-backs staying on the edge of the final third and lots of rotation in midfield.

This can make Swansea vulnerable, conceding 52 goals in 37 league games, but it also means when they get their patterns of play right, it can be delightful to watch.
The timing of Martin's appointment was far from ideal: Cooper left by mutual consent on 21st July, 17 days before the season opener at Blackburn, giving the hierarchy minimal time to find a replacement.
Martin reassured MK Dons fans that he would not be going anywhere - perhaps in order to protect relations with his existing employers in case the move fell through - before jumping ship a week before the league season.
The timing of the exit was a bugbear for MK fans: some went further than others in expressing discontent in August's cup defeat to Bournemouth, when the move was common knowledge without being officially confirmed.
The nature of Martin's tenure means it is remembered differently in that corner of Buckinghamshire.
That may partly come from revisionism, because there was so much positivity about the progress being made beforehand, but it feeds into a wider point about Martin.
🗣 "I want to give the fans a team they can be proud and identify with. A team that looks the same everywhere we go, be it at the Liberty Stadium or away from home."

Russell Martin's first interview as #Swans head coach 👉 https://t.co/s5hV0n7s9M https://t.co/8vaQoURxLk
#TrustTheProcess
Each of the former defender's three seasons in management have been on some level transitional, with midtable to lower-midtable being more than acceptable if accompanied by the right signs.
Martin has matched these demands, and convinced those around him that his side are moving towards something special, but he has not yet led a team into the mix for promotion, let alone over the line.
He has not yet dealt with high-pressure, all-or-nothing situations, which is the big question over his long-term credentials.
Championship Table
League

Pos
Team
P
W
D
L
PTS
1.
Fulham
46
27
9
10
106
43
+63
90
2.
Bournemouth
46
25
13
8
74
39
+35
88
3.
Huddersfield
46
23
13
10
64
47
+17
82
4.
Nottm Forest
46
23
11
12
73
40
+33
80
5.
Sheff Utd
46
21
12
13
63
45
+18
75
6.
Luton
46
21
12
13
63
55
+8
75
7.
Middlesbrough
46
20
10
16
59
50
+9
70
8.
Blackburn
46
19
12
15
59
50
+9
69
9.
Millwall
46
18
15
13
53
45
+8
69
10.
West Brom
46
18
13
15
52
45
+7
67
11.
QPR
46
19
9
18
60
59
+1
66
12.
Coventry
46
17
13
16
60
59
+1
64
13.
Preston
46
16
16
14
52
56
-4
64
14.
Stoke
46
17
11
18
57
52
+5
62
15.
Swansea
46
16
13
17
58
68
-10
61
16.
Blackpool
46
16
12
18
54
58
-4
60
17.
Bristol C
46
15
10
21
62
77
-15
55
18.
Cardiff
46
15
8
23
50
68
-18
53
19.
Hull
46
14
9
23
41
54
-13
51
20.
Birmingham
46
11
14
21
50
75
-25
47
21.
Reading
46
13
8
25
54
87
-33
41
22.
Peterborough
46
9
10
27
43
87
-44
37
23.
Derby
46
14
13
19
45
53
-8
34
24.
Barnsley
46
6
12
28
33
73
-40
30
Show More
Chance creation issues
For a side that's set up to create chances, Swansea average just 1.02 Expected Goals For (xGF) per game – slightly lower than their actual goals for per game record of 1.10.
Unlike Martin's MK Dons side of 2020-21, his current charges have not been creating lots of chances this season.
Nonetheless, there could be some mileage in the board sticking with the current boss and giving him a pre-season to get his ideas across and shape the squad in his image, before making the call as to whether he is the right man midway through 2022-23.
In order to earn that loyalty, though, the 36-year-old must address the vulnerability of his side, both on turnovers and from crosses into the box, but striking the balance between perfectionism and pragmatism is hard.
Perfectionism vs. Pragmatism
Ben Cabango is a strong, aerially commanding centre-back, who will defend set pieces and crosses effectively, but he is limited on the ball.
Cabango's strengths outweighed his weaknesses under Cooper, but in an extreme, possession-heavy system in which defenders would ideally have 80-90 touches in a game, the 21-year-old can be put into some awkward situations: especially against strong pressing sides.
Conversely, Kyle Naughton is brilliant at bringing the ball into the opposing half and, having been a right-back previously in his career, still has that thirst for adventure in the middle of a back-three.
While Naughton is far more confident in possession than Cabango, however, he is only 5'11" and, at 33, does not have the pace to recover suitably when caught high up the pitch.
Ryan Bennett, 32, is also comfortable on the ball – having played for an expansive Wolves side at this level in 2017-18 – and is proficient in the air, but has less pace even than Naughton, which adds to the issues with transitional attacks.
Ryan Manning, meanwhile, has filled in on the left of the back-three and brings speed and strength in recovery, as well as the ability to drive forward with the ball, but is far from a specialist in the raw fundamentals of defending.
What Martin must do, when profiling defenders for the recruitment team, is make ability in possession the number one priority – without ball-playing defenders, the whole system falls apart – but then juggle secondary priorities such as pace, leadership and aerial prowess.
While Swansea might not have the perfect blend of those ingredients come August, they must be stronger and more adaptable than they have been this season.
Championship Top Half Odds
Finding the Grimes partner
It's a similar dilemma in midfield, where Matt Grimes dictates play with a sweet left foot and is one of the most accomplished deep controllers at this level, but can be found wanting in physical duels.
The club captain signed a contract until 2025 back in November, which suggests the 26-year-old has intentions of sticking around, but he needs the right partner, assuming Martin sticks with his favoured 3-4-2-1 as opposed to the 3-1-4-2 deployed in the 0-0 draw with Birmingham.
The Exeter-born midfielder requires an athletic ally who can stop counter-attacks as well as break into the final third for the odd goal, whilst fitting into the overall philosophy.
Korey Smith does not quite fit that description, Jay Fulton is out-of-favour along with Liam Walsh, who was loaned out to Hull in January, while Hannes Wolf has been something of a utility man.
David Kasumu, who worked with Martin previously, would be almost perfect, albeit not one to chip in with too many goals, having scored one in 57 in MK1.
Strong, dynamic, technical and an excellent ball-carrier, Kasumu may be attainable at an affordable seven-figure fee if his current club are not promoted from League One.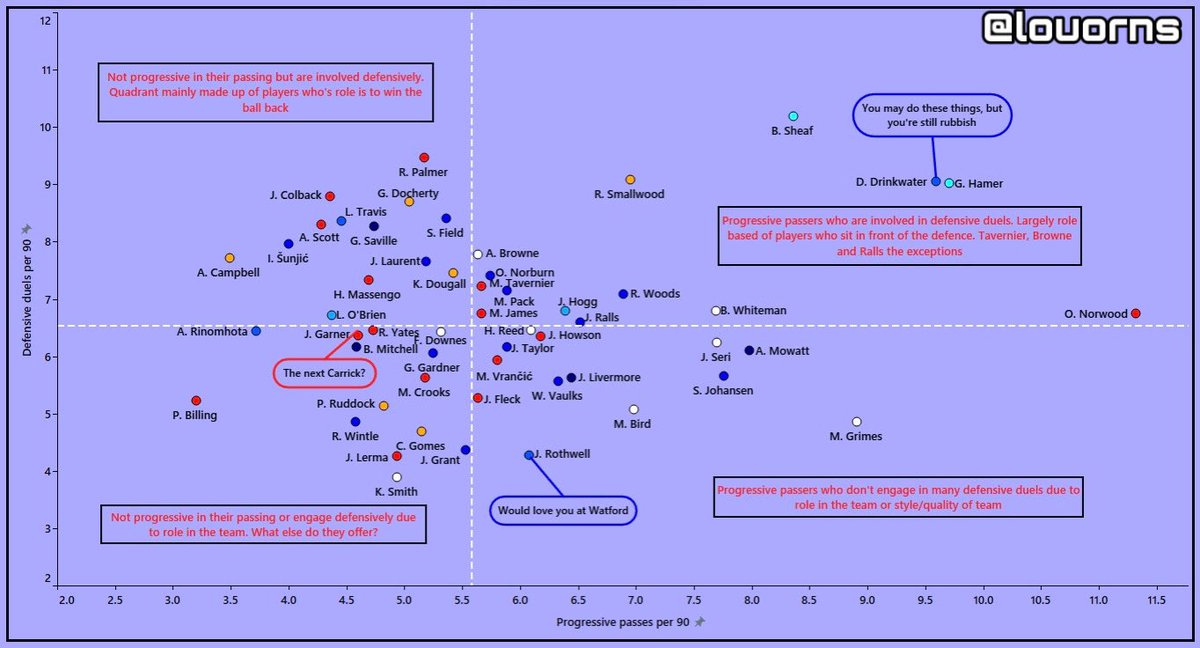 Wing-back wanted
Swansea cannot make their system work with players like Cyrus Christie and Jake Bidwell, who may be solid and reliable but do not bring the pace or quality in the final third.
The talented Nathanael Ogbeta – schooled in the Man City academy - can hope for regular starts on the left next season if he develops as hoped after his January move from Shrewsbury, but a right-sider will be required.
Arsenal's Brooke Norton-Cuffy will be targeting a Championship move, having impressed so far on loan at Lincoln and the 18-year-old would bring a quick, direct dimension as well as a willingness to cut inside and get shots away.
If Swansea are willing to pay a seven-figure fee for a permanent signing, meanwhile, an excellent long-term investment would be Kane Wilson at Forest Green Rovers.
While the 22-year-old's 13 League Two assists for the champions-elect have been partly down to his quality of crossing from the byline, he is very much a multi-dimensional wing-back.
Wilson can combine with teammates on the flank to chip in a horizontal delivery, but if the game invites him infield, he is more than happy to exploit the central space and link play from there.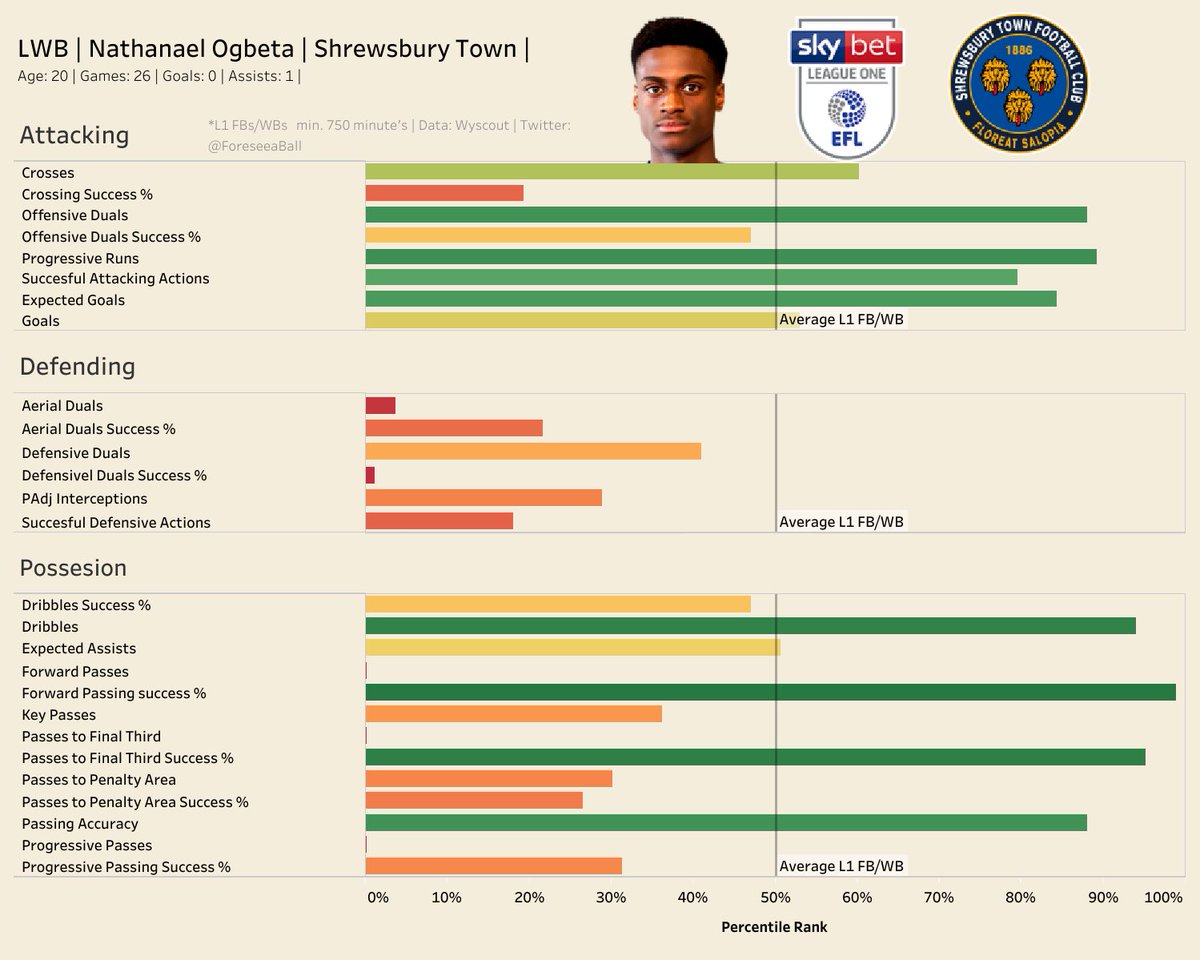 Nathanael Ogbeta. **Glitch with last one& cleaner viz, but v happy with this one after noting him as a Bidwell replacement a couple weeks ago. Similar numbers to Laird, good potential but may need time. Need more of these signings at £300k.. but what a struggle getting it done.. https://t.co/8lvdtx2ynW
Sorinola case study
The best thing Martin can do is sign Wilson, but then plan patterns of movement around him, involving an overlapping centre-back and a selfless number 10, similar to Matthew Sorinola's development under him at MK Dons.
Sorinola is a right-footed full-back who thrived as an inverted left wing-back in 2020-21, often using his agility to cut inside, given the freedom to do so by Scott Fraser's movement.
Fraser operated as the left of two #10s for MK Dons in 2020-21 and often veered into the channel for first time crossing opportunities which, combined with the overlapping runs of Zak Jules from left centre-back, meant Sorinola could cause problems centrally and opponents would not know how to handle it.
It is partly because of those trends that Sorinola is now playing for Royale Union Saint-Gilloise, who are top of the Jupiler Pro League, ahead of a Club Brugge side that have held PSG and beaten RB Leipzig in the Champions League this season.
Martin could easily do similar with Wilson by encouraging Olivier Ntcham to dovetail with the wing-back, then asking Joel Latibeaudiere to get involved, either via an overlapping run or by supporting play from behind, depending on opposition structure.
Championship Promotion Odds
Show More
Wide combinations
Against low blocks, 'Lati' will have time to make an overlapping run, so Ntcham can look for a pocket of space to become a vertical passing option near the right corner flag, Wilson can drift into midfield and Kasumu (or whoever the right-sided midfield partner for Grimes is) drops into the defence.
Against a high-press, it may be down to the former Manchester City youngster to progress the ball from a deeper position, meaning Kasumu or equivalent can come short, Wilson may stay wider and Ntcham would drift infield for the opportunity to get the ball onto his left foot and initiate slick, final third combination play with Jamie Paterson and Joel Piroe.
The key to this right-sided combination will be constant, seamless rotation between four spots: middle right, advanced right, middle right centre, advanced right centre.
The idea is, with two main sequences of movement, Swansea will be unpredictable enough to keep opponents guessing, whilst also having the tactical familiarity to execute those sequences effectively.
It will be the same principle on the left, potentially involving Manning, Ogbeta, Grimes and Paterson, with the four players taking on the equivalent roles to Latibeaudiere, Wilson, Kasumu and Ntcham.
The difference on the left would be that Manning is quicker than Latibeaudiere and may drive beyond his corresponding wing-back more frequently, plus Grimes is likely to be more capable of a diagonal than his midfield counter-part, but the idea is similar.
Final third entries
Only with those patterns of play can Swansea, next season, do what they have struggled to do this season and that is not only progress the ball into the final third, but into favourable final third situations.
Without having the precise statistics to hand, we imagine that Swansea's rate of final third entries is one of the highest in the Championship, because they average 60.5% possession per game – the highest in the division – and the law of averages dictates that they will probably be able to work themselves into that vicinity frequently.
They do so, however, over prolonged spells of possession which mean that when they do come forward, opponents tend to have a secure shape, rendering it harder to initiate the one-touch combination play between Ntcham, Paterson and Piroe.
If Swansea can execute these wide sequences more effectively, however, as well as being able to switch play from one side to the other, then getting into favourable final third situations will become easier.
Once the Swans do that, we know the game can open up for them because of the quality they have in attack.
3-4-2-1 not 3-1-4-2
Martin experimented with two up top last time out, because of the form of Piroe – fifth top goalscorer in the Championship with 15 goals – combined with the promise shown by Michael Obafemi in recent games, such as the 3-1 victory over Coventry.
Obafemi is strong in the press and brings a physical dimension to the Swans attack which they may otherwise miss, so the temptation to play him and Piroe simultaneously is understandable.
Two up top can work very effectively in a side that is not afraid to get the ball forward opportunistically, because they then always have the capacity to carry a goal threat, even from a place of vulnerability.
In such a possession-heavy system, however, so much of the game will be played between the centre-backs and the deep midfielder(s), meaning the amount of time in which those forwards can influence proceedings is very short and the minuses outweigh the pluses.
Martin must revert to the 3-4-2-1 template, which allows his side to have numerical advantages in the areas of the field they will spend more time in.
This, of course, means choosing between Obafemi and Piroe in each given game, but on the plus side, the one not selected to start will not only be an extremely useful weapon from the bench, but also kept fresh for subsequent matches.
#ManCity are considering sending young players on loan to Swansea in the future, after becoming 'big admirers' of the Welsh club's style of play. Scouts have monitored them as they assess how their philosophy would suit @ManCity's young players.

[@FootballLeagueW / Exclusive]
Exciting recruitment
Kasumu and Wilson are our recommended signings, while Paddy Lane – five goals and eight assists for League One strugglers Fleetwood – would make an excellent right-sided 'mezzala' for the Swans, having already made the Northern Ireland senior squad at 21.
On top of this, Swansea's style allows them to build relationships with top clubs like Manchester City, who may be willing to loan out their prized gems to this corner of South Wales next season.
James McAtee is a silky, advanced creative midfielder who is also the top scorer in the PL2 this season with 17 goals, Liam Delap is a complete forward, Conrad Egan-Riley is a ball-playing defender while Kayky could be converted into an extremely attacking right wing-back.
If Swansea land one or two world-class talents from City, thanks to Martin's impression, it could make a huge difference to their prospects next term.
Point to prove
Then again, Martin has a point to prove too. For all the talent he has shown as a manager, he has not achieved anything yet. Not by a long chalk.
Process? Trust it. Promise? Lots. Potential? Huge. Progress? In so many respects, it's always been there for his teams.
But what about productivity? Points? Promotion parties? These are all things Martin has not yet delivered on.
He would say, with some justification, that he has not yet been in a situation where his side can challenge at the top of the division, but that only means us as outsiders should be agnostic rather than certain.
A convincing play-off challenge is the minimum that will suffice next season. Swansea fans #TrustTheProcess: but next they want results.
"It is impressive what Martin has achieved with that team and the issues that he's had" 👍

Swansea's season has been over for a while now.

They're 16th after an inconsistent campaign.

But @JustinPeach27 says it's been a good first season for Russell Martin👇

#Swans https://t.co/jwtMDLHR5R