4 reasons why England fans can be optimistic ahead of Euro 2021
Gareth Southgate's side are favourites to win Euro 2021
13:27 Friday 30th October 2020 - 7 minute read
With the European Championships postponed a year until 2021, BettingOdds.com looks at how England will actually benefit from the tournament being postponed by 12 months.
Southgate's options set to drastically improve in a year
England came ever so close to finally ending their 50-odd year wait for silverware back in 2018, reaching the semi-finals of the World Cup in Russia only to bow out of the competition to Croatia.
While the Three Lions would have entered Euro 2020 full of optimism and with the backing of many to go far in the competition, Gareth Southgate would have never even considered a number of really talented players had the tournament gone ahead as planned this year.
The likes of Jack Grealish, Harvey Barnes, Reece James, Bukayo Saka and Dominic Calvert-Lewin have all looked really sharp since the Premier League season kicked off in September, and while those names were perhaps on the periphery of a call-up earlier this year, it's safe to say that they would have each probably missed out on making the plane under normal circumstances.
However, with plenty of time for those players and plenty of others - like Aston Villa's Ollie Watkins for example - to prove their worth on the international stage by continuing to impress in the league, we should see a much stronger squad present at next summer's tournament.
Jadon Sancho would have made the grade this year but another season spent giving opposing full-backs nightmares in the Bundesliga will only further strengthen the 20-year-old's magnificent talent. And the same can be said for the likes of Mason Mount, who again would have most likely been selected for duty in the summer but will now hugely benefit from another campaign playing every week for Chelsea in the Premier and Champions League.
Mount continues to improve and has shown his versatility in recent England outings by playing in a more advanced position on the right hand side of a front-three, scoring the winner in the Three Lions' impressive 2-1 Nations League win over Belgium in early October, and with another campaign of regular first-team football under his belt he will only improve ahead of Euro 2021.
England's forgotten men now have time to prove themselves worthy of opportunity
Then there are the forgotten men. Chelsea Ruben Loftus-Cheek was one of the brightest talents in English football just 18 months ago, but after suffering an achilles injury in May 2019 the 24-year-old spent the majority of last season watching on from the sidelines, which has massively set back his international career.
Now on loan with Fulham, RLC has the opportunity to remind everyone just how good he can be and there is nothing to say he won't force his way back into the plans of Gareth Southgate with a solid season spent playing regularly in the Premier League, if he can hit the same level of performance as he did whilst on loan with Crystal Palace in 2017-18.
There is no doubting that Loftus-Cheek adds a degree of power and dynamism to an England midfield which has at times lacked pure physicality; we will all reap the rewards if the Chelsea man can return to his best this season.
The same can be said of Newcastle United's Callum Wilson. The former Bournemouth man burst onto the international stage a lot later than most back in 2018, aged 26, scoring on his debut in a friendly against the USA, and became a regular in Gareth Southgate's Three Lions squad as a backup option in the forwards department due to his consistent form at club level.
However, after a drop-off in form at the Vitality Stadium last season, where Wilson struggled to find the back of the net as Bournemouth battled tirelessly with relegation - failing to score a single league goal between 6 October and 18 January - the Coventry-born front man subsequently lost his place in the England set-up, with Southampton's Danny Ings and Chelsea's Tammy Abraham selected ahead of him.
Indeed, after Bournemouth's relegation from the top-flight was confirmed in July, Wilson remained in the Premier League with Newcastle and has so far started the 2020-21 campaign brightly with four goals and an assist in six outings for the Magpies.
While Wilson now faces stiff competition from the likes of Ings and Everton's Dominic Calvert-Lewin - the latter of whom obtained his first senior international call-up in October - for a spot in Southgate's squad at next summer's European Championships, with the tournament now taking place a year later than planned the 28-year-old now has plenty of time to prove once again that he is worthy of consideration.
Kane is adding to his game - he now looks a more complete forward
Harry Kane's goalscoring talents need no further analysis, but this season the Tottenham and England captain has massively improved his all-round play. For the first season in his career, 27-year-old has more assists than he does goals and currently leads the way in the Premier League's assist chart with eight in six games.
Kane has been unselfish in his play so far this season, forming a blossoming relationship with teammate Son Heung-min at Spurs which is proving that he is much more than just a naturally gifted goalscorer.
Kane's creativity in the final third is something which is an exciting prospect when it comes to England; with so many gifted forwards lining up alongside him - the likes of Marcus Rashford, Raheem Sterling, Jadon Sancho et al. - Gareth Southgate can now look to place more emphasis on Kane as a creator rather than as the constant final destination during phases of attacking play.
That is not to say that he will not remain England's biggest goal threat, because for as long as he is still playing then of course he will be, but it just enables the team to approach certain games differently. So far Kane has 11 assists in 49 England appearances, but I would not be surprised to see that number rise significantly in the coming years should he retain this level of form at club level. Had the Euros taken place this summer just gone, would we have seen this version of Kane? It seems unlikely.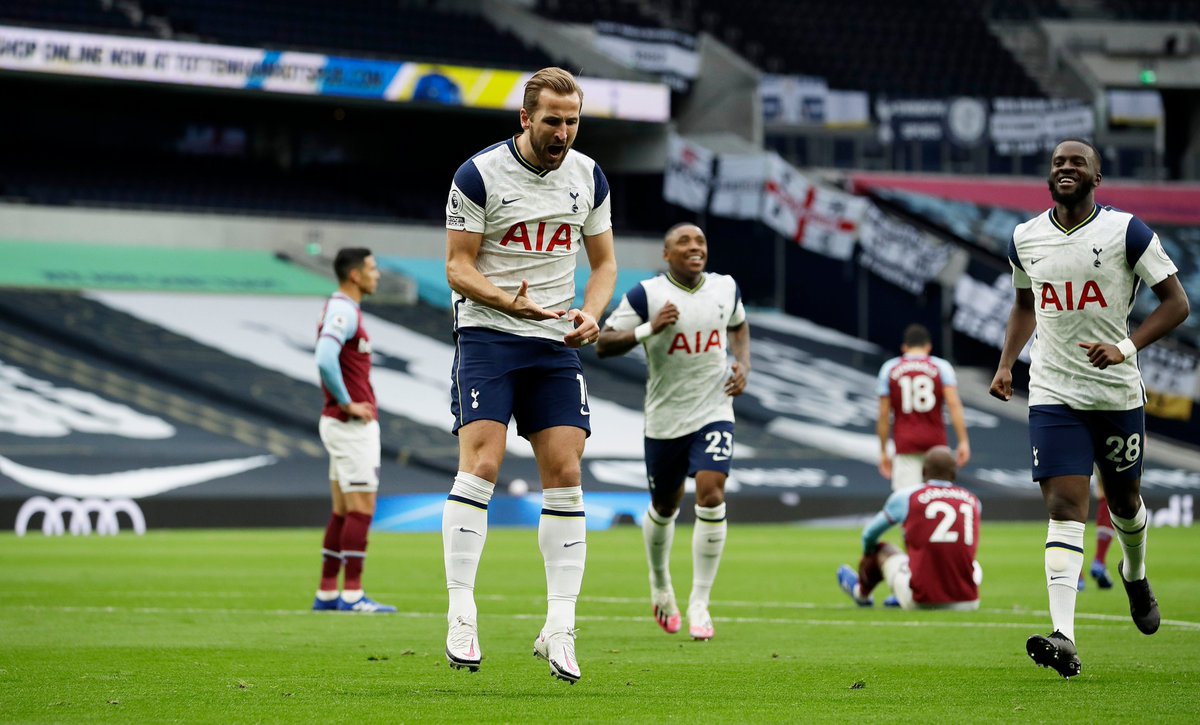 Goals and assists in Europe's top five leagues in all comps this season...

- Kane: 18
- Son: 12
- Calvert-Lewin: 10
- Mbappe: 8
- Depay: 7 🔥

#TOTWHU https://t.co/Sw7TLDfXW8
Three Lions have the backing of the bookies
England are, somewhat surprisingly, 5/1 favourites to win Euro 2021 next summer. The Three Lions are ahead of France (6/1), Belgium (11/2), Spain (8/1) and Germany (8/1) in the Euro 2021 winner betting market, and while there is no doubt we will have one of the best all-round squad's present at the tournament, the fact that we haven't won silverware since 1966 is something that should definitely be factored into consideration.
Mentality has always been the problem where England and major international tournaments have been concerned, with the last 50 years signifying a stark lack of character when mixing it with the big boys on the main stage.
But, with another eight months ahead to nurture our current crop of superstars who look like, for the first time in years, they could actually win us something, alongside integrating more exciting new additions into the fold - the likes of Grealish, Barnes, Ings and Calvert-Lewin, to name a few - then you have to say that the postponement of Euro 2020 is only going to strengthen England.
The forgotten men now have a chance to fight their way back into the fold, and Harry Kane can continue to broaden his talents and head into the tournament as fresh and as fit as possible, rather than being rushed back in a state of panic at the last minute, just like he would have been if the Euros took place when they were originally scheduled.
The frustration we all felt when this gastly global pandemic put an end to a competition we had all been looking forward to for so long has now been forgotten. It is now time to take stock and look ahead to next year, and after taking a step back to analyse things, this could actually all work out in our favour.