Transfer Betting: Who each Premier League club are favourites to sign this summer
Transfer Betting: Kane dominates the rumour mill
10:11 Friday 4th June 2021 - 14 minute read
With this summer's transfer window soon approaching, there is expected to plenty of player movement in the Premier League. Here, BettingOdds.com brings you the lowdown of each side in the top-flight's main target according to the odds...
Arsenal - Emi Buendia
Emi Buendia enjoyed an absolutely fantastic season with Norwich in the Championship where they won the league and he registered 15 goals and 17 assists. The young Argentine has been linked with various clubs this transfer window but Arsenal are the biggest amongst them all and that's where the bookies are setting his most likely location. The Gunners are priced at around 6/5 to sign him this summer with Aston Villa being his next most likely destination at 3/1. It's clear that Arsenal are going to need a few signings to compete next season and with their loss of creativity from Odegaard leaving, Buendia might be a great option for them.
Aston Villa - Ruben Loftus-Cheek
Ruben Loftus-Cheek is a player that has never really found a solid place in the Chelsea team which has resulted in a couple of loan moves away from the club. Aston Villa are the current market leaders to sign the 25 year-old as he is reportedly not in Thomas Tuchel's plans for the future. John Terry is rumoured to be working on convincing the Chelsea player to join Aston Villa and with them both winning a Premier League title in their career, it's fair to say that they should have a fairly solid relationship. The injection of cash from a potential Jack Grealish sale could mean that Aston Villa have a small spending spree in the summer.
Brentford - Ruben Loftus-Cheek
Not much news on the Brentford front since they've secured promotion to the Premier League and they've notoriously not been big spenders in the past for example, over the last five seasons they've got a positive net spend of +£94. The only transfer they're currently priced up for is Loftus-Cheek where they're an 8/1 shot but I'm not sure that move would make much sense for either party. What Brentford's focus will be on this window is making sure they keep a hold of their main man Ivan Toney who is rumoured to be in with a move to Everton. More things may develop during the Euros for Brentford but I wouldn't be expecting anything too crazy.
Brighton - Ivan Toney
There's been tons of reports regarding Ivan Toney's future at Brentford after his unbelievable season with the Bees, securing promotion to the Premier League and recording 33 goals and 10 assists in 45 games for them. Though none of the 'Big Six' in the Premier League will be looking at Ivan Toney, the lower-half finishing teams from last season will be all over him. Brighton are one of the teams rumoured to be interested in the striker with an apparent £30m price tag set on him by the Bees. Toney will certainly bolster any teams attacking threat and a team like Brighton could be a great fit for him with the amount of chances they create. The Seagulls are currently second favourites at 6/1 to sign Ivan Toney, just behind Everton who are priced at 5/1.
Burnley - Nobody
It's a brutal sight for Burnley fans as the bookies haven't priced them up with a single player this season. Burnley are notorious for not being the busiest during the transfer windows which is probably why the bookmakers haven't priced up anything as of yet. It's still very early days however and for the sake of the Burnley boys, I hope there's a bit of excitement in this window for you.
Chelsea - Romelu Lukaku
Chelsea are a team that always go big during the transfer windows and this summer could be no different. They're linked with various players this window but the shortest priced one of them all is Romelu Lukaku who is now odds-on to sign for his old club. Despite winning the league and enjoying an outstanding season with Inter Milan, his future remains in doubt with Nerazzurri. Inter are currently in a financial crisis where they apparently need to free up €85m worth of funds this summer. Their manager Conte has already left the club and Lukaku and Hakimi could be on their way as well. On the day of writing this Roman Abramovich is apparently pushing hard for the deal to get done with Lukaku but he'll have to fight off plenty of other bidders with the form the big Belgian is in.
Crystal Palace - Conor Gallagher
Conor Gallagher spent all of last season on loan at the relegated West Brom where he actually did look to prove to be a fairly useful player. Crystal Palace will be going into next season with a new manager and some new signings could also bring some fresh life in to the club. A big part of this could also be if Frank Lampard gets the Crystal Palace job. If that happens, you'd think Chelsea will be more likely to do business with Frank which could result in Gallagher going off the Selhurst instead of anywhere else. A loan deal will definitely be on the cards for Palace who are the 3/1 favourites to get his signature in the Summer, loan deals still count for bet settlements which means the 3/1 price tag could prove to be decent value.
Everton - Philipe Coutinho
To be an Everton fan at the moment would certainly be hard, but on the positive side, they're linked with an abundance of players this summer. Though their current priorities may be set on finding a replacement for Carlo Ancelotti, the rumours linking them to the ex-Liverpool player won't go away. Though the betting is certainly on the drift (previous as short as EVS), the Toffees remain the 3/1 favourites to sign him. Various outlets are reporting the news such as Sky Sports who say Everton are 'Confident' in pulling off a move for the Barcelona player as he's already started looking for housing in Merseyside. And also just a quick mention, Everton are also the favourites to sign Koulibaly should he leave so things might be looking up for the Blues!
Leeds United - Ryan Kent
Leeds enjoyed a splendid season in the Premier League where they managed to secure a 9th place finish and beat a lot of the bid dogs such as Man City on the way. Leeds will always be popular with the news outlets and it's no surprise to see them linked with a fair few players this summer. However, the shortest priced player to sign for them next season is Rangers' man Ryan Kent. It feels like Leeds are always on the hunt for a new winger ever since their deal with Daniel James fell through. What could help this move even more is if Raphina is to leave amid interest from Liverpool and Manchester United. Leeds are currently the 4/1 favourites to sign Ryan Kent with Marcelo Bielsa apparently being incredibly keen on the winger, Leeds have reportedly set a £15m price tag on the winger and it's fair to say that it would be a more than decent signing.
Leicester City - Daniel James
It was heartbreak at the end of last season for Leicester as they missed out on top four again which could trigger the owners to splash the cash a little this summer. The FA Cup win proved that Leicester are more than capable of mixing in with the big dogs in the Premier League and they might just be a few signings away from doing that. They're currently the odds on favourites at 4/6 to sign Man Utd's Daniel James who has fallen out of favour at the Red Devils. With the potential arrival of Jadon Sancho at Old Trafford it could mean the end of Daniel James' Man Utd career and a few clubs will certainly be interested in him. It'll be interesting to see what happens with the Welsh winger as Man Utd will not be short of offers if he is to leave and he has more than enough Premier League experience to attract some of the bigger teams.
Liverpool - Patson Daka
Liverpool are already making moves in the transfer market as they completed the signing of Ibrahima Konate from RB Leipzig a couple of weeks ago. Liverpool are linked with their fair share of players this window and they're 5/2 shots to sign both Aaron Ramsay and Raphina. Though there's a player that's shorter than that and it's Patson Daka who is 2/5 to make a move to Liverpool this summer. Rumours are suggesting that a deal is already agreed with Red Bull Salzburg and he could become a Liverpool player in the coming days. Daka enjoyed a wonderful season last season where he scored 27 league goals in 28 games and also recorded 7 assists meaning he averaged a goal involvement every 57 minutes in the league. Liverpool could definitely do with some new life upfront and a young, pacey, prolific forward might do the trick.
Manchester City - Jack Grealish
Manchester City fans had their hearts broken as they failed to win the Champions League last week against Chelsea and with Aguero leaving, the transfer window is where they will attempt to bounce back from the loss and bring some new life into the attacking side of the pitch. Though Man City have certainly not struggled to score goals, they are lacking attacking options in the squad.
They're actually the favourites to sign Erling Haaland and Harry Kane this summer but it's Jack Grealish who represents the shortest price at 8/15. Jack Grealish has been constantly linked with a move away from Aston Villa for the past three seasons but with his quality continuing to show and enjoying a brilliant season, this could be his time to make a move. Plenty of teams will be interested in the England international but it's Man City who will be looking to secure his signature and it's fair to say they won't be afraid to put the funds up for him. This move could all depend on who Man City prioritise this summer as a replacement for Aguero is certainly on Pep Guardiola's mind but it'd be hard to turn down a player of Grealish's quality. They're 7/4 to sign Harry Kane and 6/4 to sign Haaland so it could be a busy window they've got in store.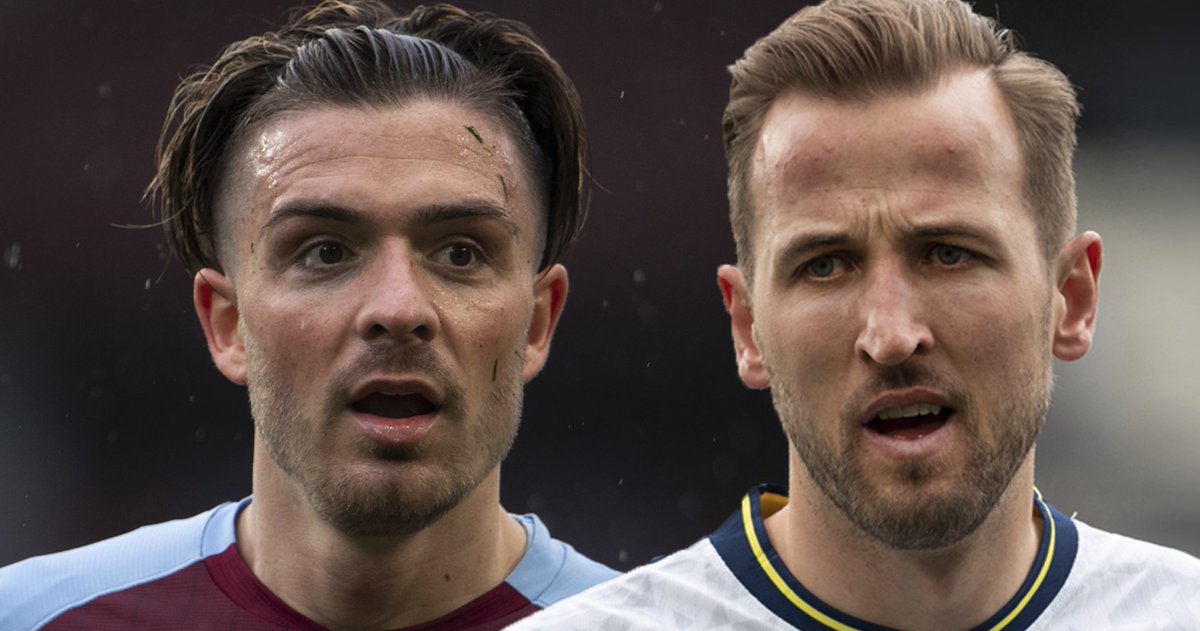 Manchester United - Jadon Sancho
When you hear transfer window and Man Utd in the same sentence, you best believe Jadon Sancho will be in there somewhere. Jadon Sancho is constantly being linked to Man Utd every single day and this could be the year it finally happens. Last season Jadon Sancho actually reached odds of 1/16 to sign for Man Utd and it never happened. That pretty much sums up the transfer activity on Man Utd recently where they get so close to signing a player but end up not splashing out the extra cash to do so.
Sancho is currently 4/9 to sign for Man Utd this window and whilst the bookies are implying the move is more likely to happen than not, the £120m price tag isn't leaving Dortmund's mind and that could seriously affect the possibility of a deal happening with Man Utd's "lack of funds" due to the pandemic. Who knows, maybe if the Super League happened, Sancho would have been all over them, but no one wanted that to happen.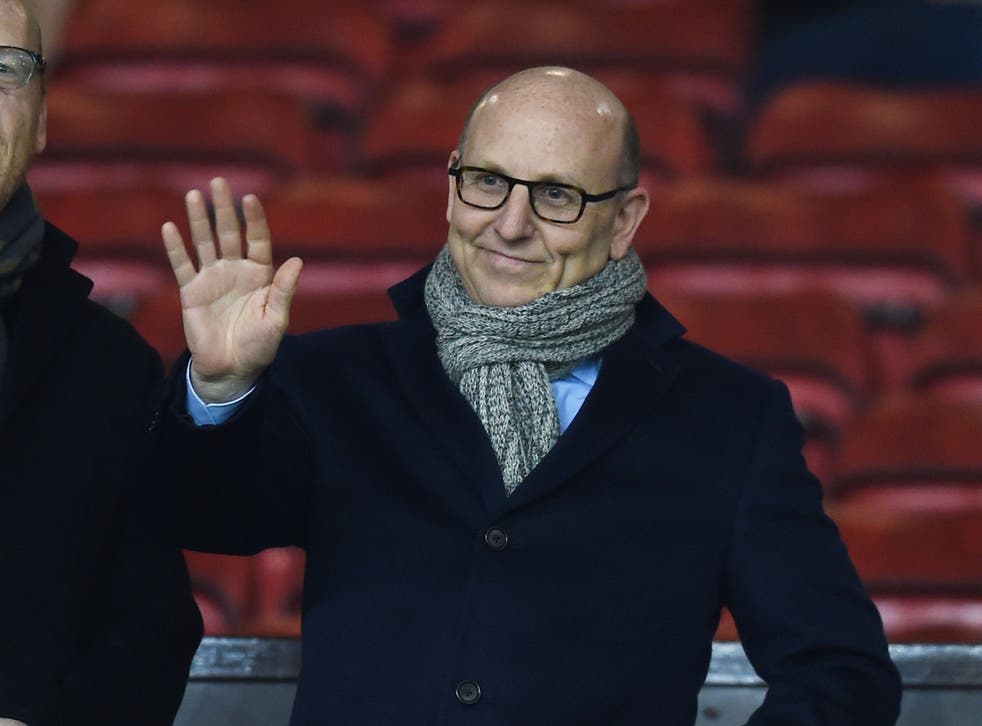 Joel Glazer will be holding his first talk with the MUFC fans later on which has resulted in a bunch of Sancho to United talks.

He's been backed in from 10/11 to 4/9 to join Man Utd today... 🙄

BeGambleAware I 18+

#MUFC https://t.co/mFj2fXvDrA
Norwich City - Conor Gallagher
Similar to Brentford, with Norwich just moving up the Premier League, the rumours haven't been flying in as much as they have been for other clubs. They have however been priced up as 8/1 shots to sign Conor Gallagher who looks to be in need of another loan move. This window for Norwich will be all about trying to keep a hold of Buendia who was the life of that Norwich team last season and is being linked with a number of clubs for next season. Again, it's still early days so who knows but losing Emi Buendia would be a huge loss for Norwich.
Southampton - Alex Oxlade-Chamberlain
Southampton have never been short of producing quality players but they always seem to leave the club in the end. However, it looks like a return for one of the stars they produced is back on the cards as Alex Oxlade-Chamberlain looks set to leave Liverpool this summer. Though the midfielder has enjoyed some good moments at Anfield, he's recently fallen out of favour and with his injury history his time with the Reds could be up. West Ham look to be the favourites to get him after making an early approach but Southampton are priced up as the third favourites at 5/1. The Saints will look to put last season behind them and build on what they know they're capable of as individual players and adding the Ox into that arsenal could spice things up.
Tottenham - Gareth Bale/Harry Kane
Spurs are dominating the transfer headlines thanks to Harry Kane but another big story is what is next for Gareth Bale. The Welsh winger had some brilliant moments in a Spurs shirt last season and Tottenham would be more than happy to keep a hold of him if they can. Zidane shunned Bale out of the squad at Real Madrid which led to a loan move to Spurs but with the exit of Zidane, Bale might fancy another try at getting into the squad with Carlo Ancelotti in charge. Regardless of what happens with Bale, Harry Kane is the man that everyone has their eye on this window.
With him basically saying he wants out of the club, teams all around the world and lining up to attempt to sign the England forward. Spurs are currently 11/8 to keep ahold of last season's top scorer and it would be some of the best business they'll ever do in their history if they manage it. The other two market leaders for Kane are Man City and Man Utd and we're in for a wild ride this summer when it comes to getting his signature. The £200m price mark that people are expecting Levy to put on him wouldn't be doable for basically any club but if either of the Manchester clubs can come in and offer £130m-£150m, we could be seeing Harry in a different shirt next season.
Watford - Rodrigo De Paul
Watford are surprisingly priced up to sign a fair few players this season but the odds of them all happening are fairly high. Rodrigo De Paul is no better example as Watford are priced up as a 14/1 shot to sign the Udinese player but Atletico Madrid is his most likely destination where he's priced up at 6/4 to join them. The reason Watford are being thrown into the mix is because Giampaolo Pozzo is the owner of Udinese and the previous owner of Watford. His son is now in charge of the Hornets and the relationship certainly helps them as they've completed a serious amount of deals with each other in the past. Transfermarkt are quoting 52 deals done between the two clubs which certainly explains why Watford are in the mix for De Paul.
West Ham - Jesse Lingard
Now it's no secret that West Ham will be putting a lot of their eggs in the Jesse Lingard basket given how solid he was for them last season. Man Utd may consider keeping him because of the form he's shown at West Ham but that attacking midfield role is occupied by a certain man called Bruno Fernandes, and even behind him you'd think they'd want to prioritise Donny van De Beek over Lingard. The move makes perfect sense for both parties and if Man Utd can secure some funds to try and fund the Sancho deal, they'd be all over it. West Ham have recently moved to the odds on 10/11 favourites for this deal and are clear of the next in the market which is Leicester at 8/1. Jesse Lingard fit right in at West Ham and if the evidence wasn't in the goals and assists, the relationship he built with the players such as Declan Rice should tell you how much he liked his time there.
Wolverhampton Wanderers - Ainsley Maitland-Niles
Wolves are looking to have a few outgoings this summer with Nuno Espirito Santo already leaving the club and Ruben Neves apparently wanting out of the club. This could mean a new chapter in Wolves where they bring in a new manager and new talent. Though it's weird to see them linked with a player that isn't Portuguese, Ainsley Maitland-Niles would be a good signing for Wolves with the depth that he can offer. Wolves have lacked some serious squad depth for a while and we've seen how much they struggled without their main man up top, Ainsley Maitland-Niles can offer support in the right-back position if Nelson Semedo is out and a midfield alternative option for Ruben Neves. Arsenal will be looking to loan him out again and a few clubs are in the mix but Wolves have installed themselves as the 5/1 third favourites.
Advert Disclaimer
Bettingodds.com is a free online resource which endeavour to provide helpful and useful content and odds comparison to its visitors. Please be advised that Bettingodds.com accepts affiliate commission from the companies appearing on the site, and agreed commission levels impact the location and order in which the companies (and/or their products) are presented on the website. Any ratings that appear on this site is determined by our subjective opinion of the brand but also based on market share and reputation, each brand's conversion rates, commission paid to us and general consumer interest. Company listings on this page don't imply our endorsement. We do not feature all providers on the market. Except as expressly set forth in our terms and conditions, all statements and warranties regarding the information presented on this page are disclaimed. The information, including odds, which appear on this site is subject to change at any time.
#AD Bet £10 & Get £50 in Free Bets for new customers at bet365. Min deposit requirement. Free Bets are paid as Bet Credits and are available for use upon settlement of bets to value of qualifying deposit. Min odds, bet and payment method exclusions apply. Returns exclude Bet Credits stake. Time limits and T&Cs apply.
Bet £10 Get £20 In Free Bets + £10 Casino Bonus
#AD New UK customers (Excluding NI) mobile only. £30 in FREE Bets (FB) as £20 in sports bets & a £10 casino bonus (CB). Min stake £10. Min odds Evs. FB applied on 1st settlement of any qualifying bet. FB 7 day expiry. 1 FB offer per customer, household & IP address only. Payment restrictions. 14 days to accept £10 CB, then active for 3 days. CB 5x wagering & max redeemable £100. Game restrictions apply. Cashed out/Free Bets won't apply. 30 days to qualify. 18+. T&C's Apply. **18+. Prices subject to fluctuation and availability. T&Cs apply
Bet £10 Get £30 In Free Bets
#AD 18+. Play Safe. New customers using Promo code R30 only, Min £10/€10 stake, min odds 1/2, free bets paid as 3 x £10/€10, free bets credited after settlement of first qualifying bet, free bets will expire 30 days after the qualifying bet is placed, payment method/player/country restrictions apply.
Bet £10 get £30 in Free Bets
#AD New customers on mobile only. 7 days to claim and stake £10 minimum bet at odds of 1.5 or greater to qualify. Free, void, cashed out or partially cashed out bets do not qualify. Max 3x £10 free bets credited on bet settlement. Free bets must be used on 4 or more selections with selection odds of 1.3 or greater. Free bets are non-withdrawable, and stake not returned with winnings. 7 day expiry. 18+BeGambleAware.org. T&Cs apply.
Bet £20 & Get It Back As Cash If It Loses
#AD New customers only. Place your FIRST bet on any market at odds of min 2.0 (EVS) and if it loses we will refund your stake in CASH. Max refund for this offer is £20. Only deposits made using cards will qualify for this promotion. T&Cs apply, 18+ begambleaware.org
Bet £10 & Get £30 In Free Bets
#AD 18+ New Customer offer. Place a min £10 bet on the Sportsbook on odds of min 1/2 (1.5), get £30 in Free Bets. Rewards valid for 30 days. SMS verification required. Only deposits via cards will qualify. T&Cs apply. Please Gamble Responsibly.
Money back As A Bonus Up To £40 If Your First Bet Loses + £10 Casino
#AD 18+ begambleaware.org. New customers only. Min deposit £10. Money back as bonus if first sports bet loses. Wagering requirements: sportsbook 3x at min. odds of 1.40 (2/5), casino 50x. Unless forfeited the sportsbook bonus must be wagered before using the casino bonus. Bonus expires 7 days after opt-in. Visit Unibet.co.uk for full T&C's.
Double the odds, any sport, any bet, any odds!
#AD 18+ begambleaware.org Only valid for new registrations to Grosvenor Existing members do not qualify, Bet must be placed using real money in combination with the Odds Boost Token, Offer applies to Sport bets only. Max stake is £10. Each way bets are a maximum of £5 each way (£10 total). Customers have 60 days after registration to use the Odds Boost token. T&Cs apply.
100% Profit Boost up to £100 (Mobile Only)
#AD New UK customers only. Claim by placing a min deposit £10 via "My Offers" page within 30 days. Skrill/Neteller deposits excluded. 7 days to stake max £10 in-play. Max. extra winnings £100.T&C's apply, 18+ begambleaware.org
Bet £10 Get £30 In Free Bets + 100 Free Spins
#AD 18+ New customers only. Opt in, bet £10 at odds 2.00+ within 7 days, no cashout. Get 3x £10 Free Bets, set events at odds 2.00+. Plus 100 Free Spins on Big Bass Bonanza, no wagering. Free Bets and Spins expire in 7 days. Card payments only. T&Cs apply. Please gamble responsibly.
Bet £10 Get £10 In Free Bets (APP Only)
#AD New UK, IE & Malta customers only. Min £10/€10 first deposit using Debit Card. Place a bet of £10 at min odds of 1.5. Free bets expire in 90 days. Full T&Cs apply. 18+. BeGambleAware.org, T&Cs apply.
Bet £25 get £50 In Bonuses
#AD Place a qualifying £25 fixed odds bet at odds of 1/2 or greater and get £50 in bonuses 5 x £5 free fixed odds bets, 4 x free £5 spread bets + 50 free spins on Starburst. Qualifying bet cannot be placed in-play or cashed out early. T&Cs Apply. 18+
begambleaware.org
Bet £10 Get £40 in Bonuses
#AD New 18+ UK customers only. Register using the promo code WELCOME40, deposit and place first bet of £10+ on Sports (cumulative Evens+) within 7 days of registration. First bet must be on Sports. £30 in Free Bets and £10 in Free Spins (50x20p) credited within 10 hours of bet settlement. Free Bet stakes are not included in any returns. Bonuses have a 7-day expiry. Payment restrictions apply. SMS verification and/or Proof of I.D and address may be required. Full T&Cs apply.
#AD New customers only. 18+ begambleaware.org 1st Deposit, Min Deposit: £10, max £15 bonus, valid for 14 days, bets must be placed at a min. odds of 1/1 (2.00) or greater and be settled within 14 days of placement.T&C's apply.
#AD 18+ begambleaware.org, Welcome Bonus: This offer is for new customers only and is available once per household. Max. FreeBet amount: £10 Minimum Deposit and wagering on sport to activate the Free Bet is: £10 void/cancelled or cashed out bets do not count towards wagering to activate the free bet. Offer valid only to customers making a first deposit of £10 or more. T&Cs apply.
#AD New customers only, welcome bonus: 1st deposit, min deposit: £10, max £20 free bet valid for 14 days, bets must be placed at odds of 1/1 or greater and be settled within 14 days of placement. system bets are not eligible. Neteller, Skrill, and PayPal are not eligible. , 18+ begambleaware.org
50% Up To £50 Welcome Bonus
#AD 18+ begambleaware.org; New bettors get 50% of deposit up to £50; Once per household; Min deposit £15 (no Skrill/Neteller); Wager a total of 8 times deposit + bonus, with max qualifying bet stake equal to your initial bonus amount; Bonus expires after 60 days; Min odds of 4/5 on singles, or 2/5 per leg for acca; Some bet types excluded; See full terms.
Bet £10 & Get £30 In Free Bets + £10 Bonus
#AD Promo code: 30FB • Min deposit £10 • A qualifying bet is a 'real money' stake of at least £10 • Min odds 1/2 (1.50) • Free Bets credited upon qualifying bet settlement and expire after 7 days • Free Bet stakes not included in returns • Casino Bonus must be claimed within 7 days and expires after 14 days • To withdraw any winnings from the Casino Bonus, wager the Bonus amount 40 times within 14 days • Withdrawal restrictions, payment methods, country & Full T&Cs apply. 18+ & Begambleaware
£35 Free Bet + 10 Free Spins
If your account has Sportsbook losses at the end of your first day's betting, QuinnBet will refund 50% of your losses as a Free Bet up to £35 (min 3 bets) Plus 10 Free Spins. Even if your account is up, you're guaranteed a £5 Free Bet Plus 10 Free Spins provided you place at least 1 bet of £10 or greater at the minimum odds. T&Cs apply | 18+ New UK Customers Only | BeGambleAware.org